Get On! Moto Fest At Texas Motor Speedway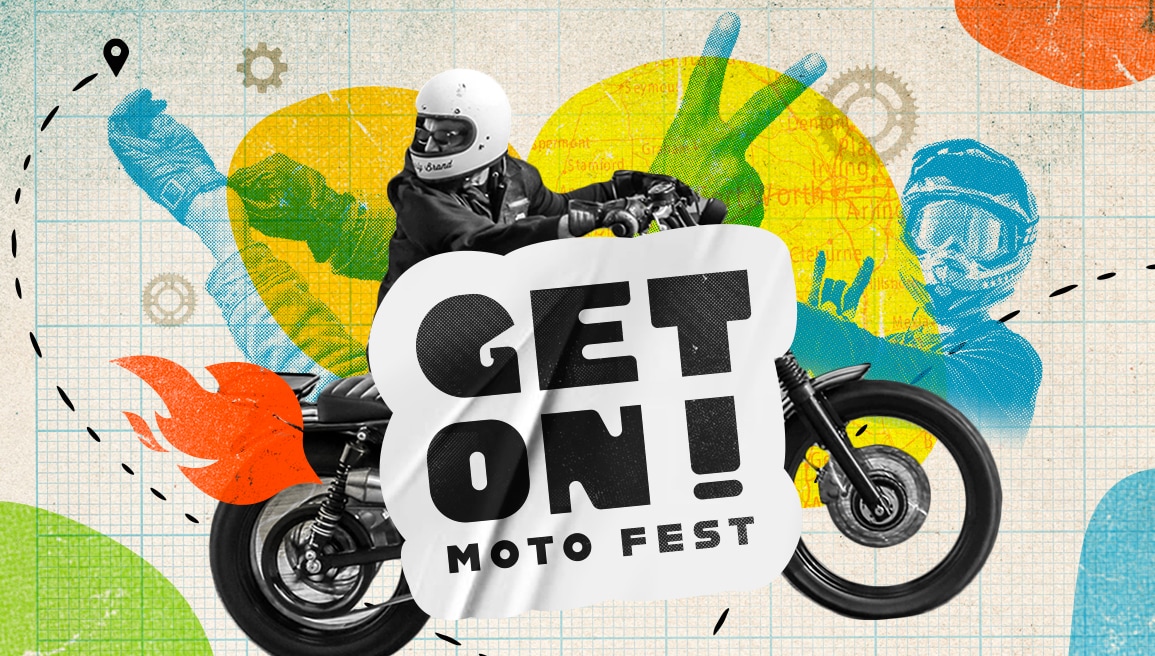 Slated to be held on May 21, 22, and 23 at the Texas Motor Speedway, Get On! Moto Fest is a family-friendly, inclusive, outdoor event that will bring together riders–and aspiring riders–of all styles, ages, and genders. The event will be three days of motorcycle demos, how-to workshops, racing, bike shows, and opportunities to meet representatives from leading accessories and gear brands. Guests can expect to meet bike-minded people from all walks of life, learn from each other and industry leaders, and experience the thrill of life on two wheels!
The Progressive American Flat Track series will race at the Texas Motor Speedway the same weekend as the Get On! Moto Fest, on May 22nd. The Get On! Moto Fest will also be the exclusive US site for the AMD World Championship custom bike show qualifier. Guests will see dozens of the world's finest custom motorcycles all vying for a chance to be named World Champion.
True to its name, the Get On! Moto Fest will have plenty of opportunities for guests to actually get on a bike! Licensed motorcyclists can test ride the latest new motorcycle models from leading manufacturers like Indian Motorcycle and many more. Adults and kids can ride new ebikes from Super73 and Stacyc on the Get On! Moto Fest test track.
May's Get On! Moto Fest tickets are $15 Presale, $20 at the door. A SuperTicket for both the Progressive American Flat Track race and the Get On! Moto Fest is only $39 in advance. Kids 12 and under receive free admission.