(BPT) – This Valentine's Day, make the most of the occasion by finding new ways to enjoy the holiday with the ones you hold nearest and dearest — your family! With just a little creativity, a few extra treats and a healthy dose of imagination, you can make the day all about celebrating the love you have for each other — and, of course, all things sweet!
Here are a few ideas to get you started on your Valentine's week activities:
Craft it up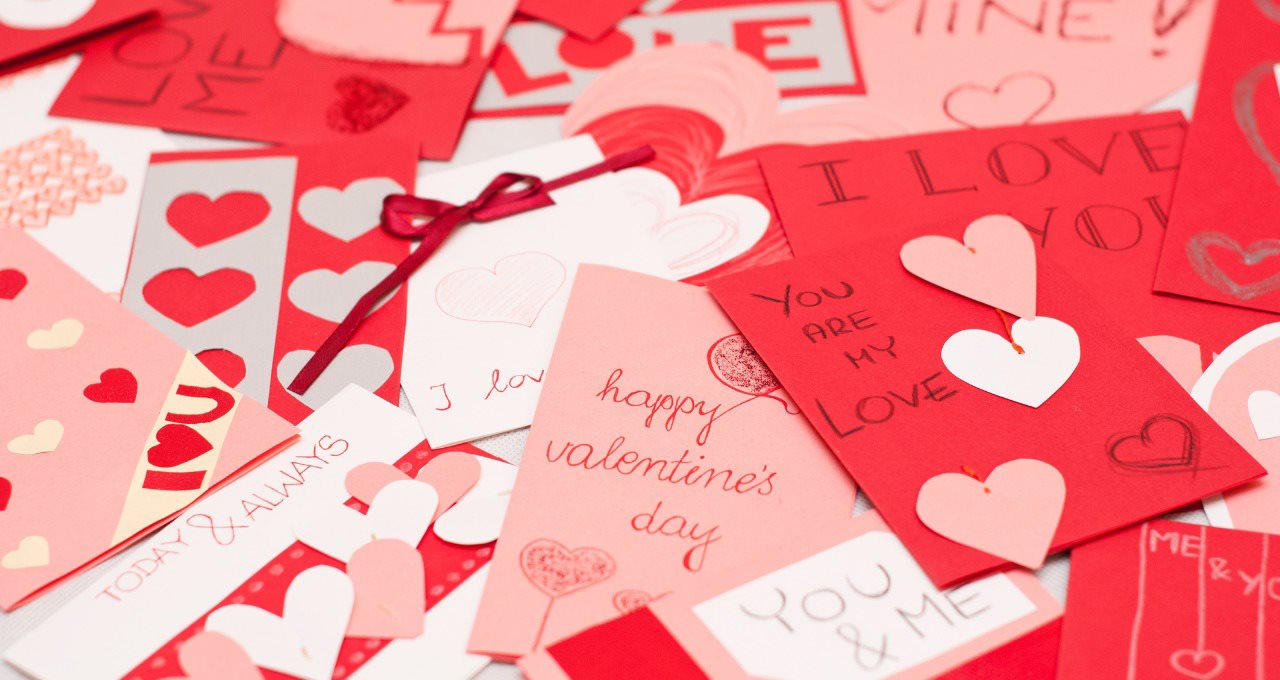 - FWBP Digital Partners -
Gather up some red, pink and white paper, card stock, ribbons, stickers and whatever else you can find in the craft closet because it's time to get crafty! Spend an afternoon making your own handmade Valentine's Day cards for special relatives, like grandparents, or favorite neighbors and family friends. Print out photos of each child to use on the front or inside of the cards and let the kids decorate them any way they want. For little ones, cut out a couple of sizes of card stock hearts to use as templates or stencils they can follow. Use plenty of glitter to make your homemade Valentines sparkle! To make them even sweeter, tack on some heart-shaped candies like tiny conversation hearts or gummies!
Bake your heart out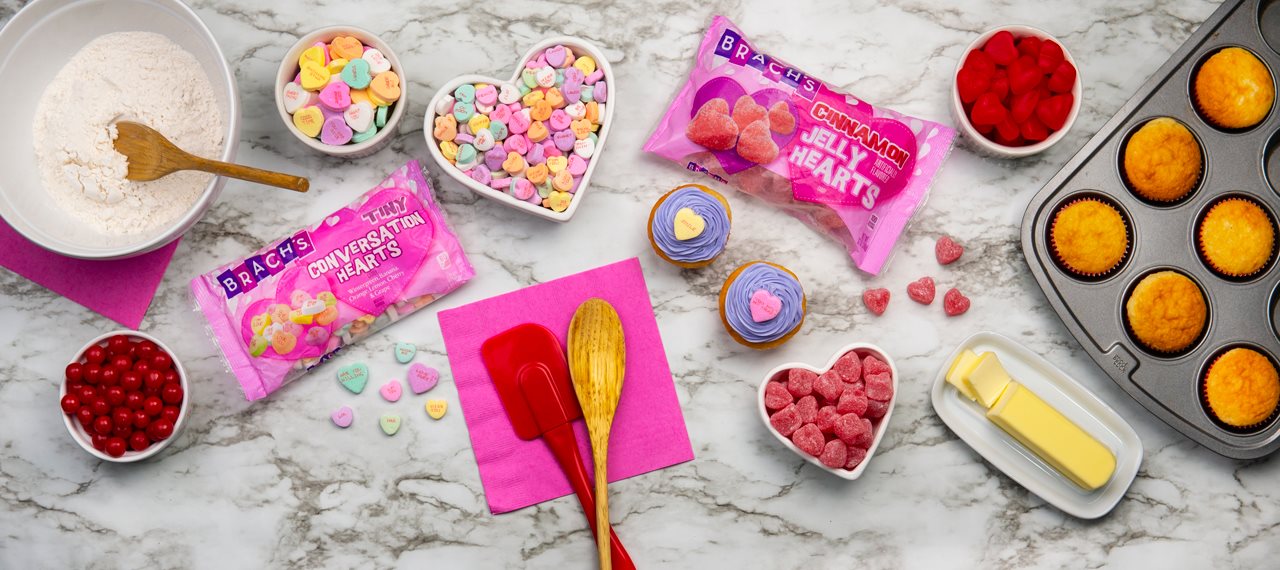 They say the kitchen is where the heart is, so gather up the kids and bake some delicious cupcakes together (homemade or from a box — we won't tell!) Add fun pink and red frosting and share the love with friends and family. Make these treats even more special by decorating the tops of the cupcakes with adorable BRACH'S Tiny Conversation Hearts. The kids will have fun looking for their favorite messages like "Crazy 4 U" and "One & Only" while decorating the cupcakes and won't be able to resist snacking on the lemon, banana, cherry, grape, orange and wintergreen heart flavors along the way!
You can also use the conversation hearts for decorating other baked Valentine's Day goodies for your celebration, like heart-shaped, cut-out, sugar cookies. For more fun Valentine's Day baking ideas, visit Brachs.com/recipes.
Child's play with sweet treats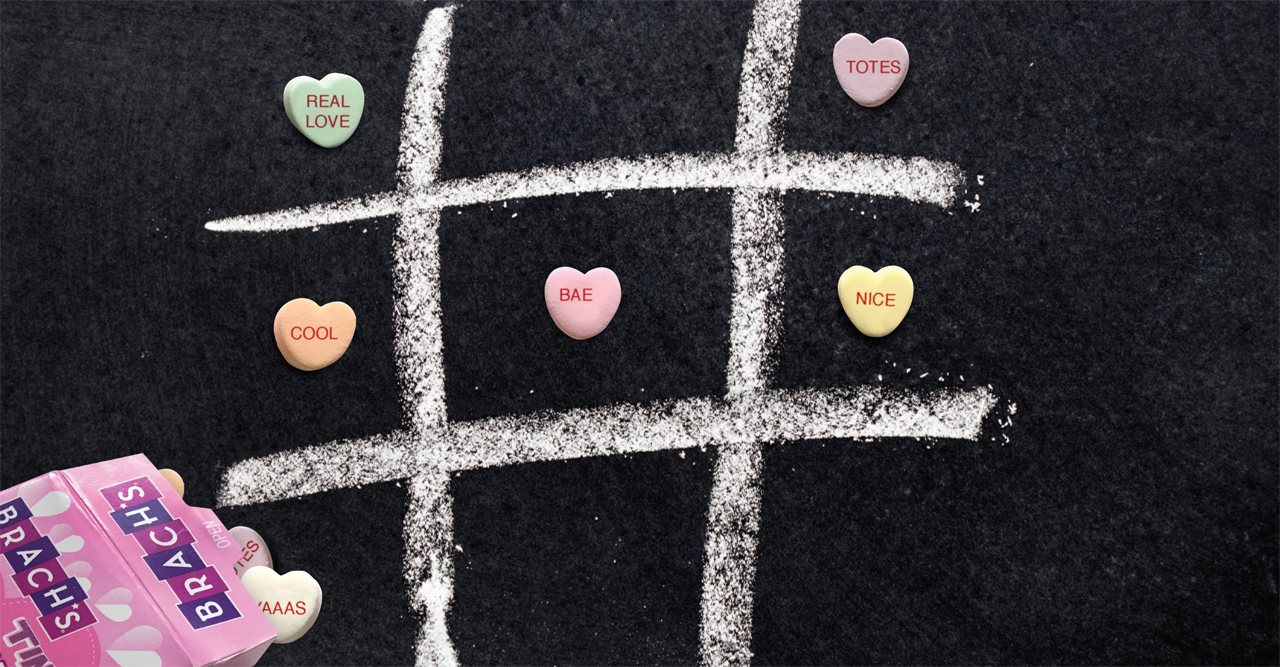 Spend some quality time with your loved ones this year with a Valentine's Day-themed family game night. For more festive — and delicious — fun, you can use the BRACH'S Tiny Conversation Hearts as game pieces for Valentine's Day bingo or tic tac toe. But don't stop there — you can surprise the kids by substituting these colorful conversation heart candies for playing pieces in any of your family's favorite board games.
Plan ahead for classroom sharing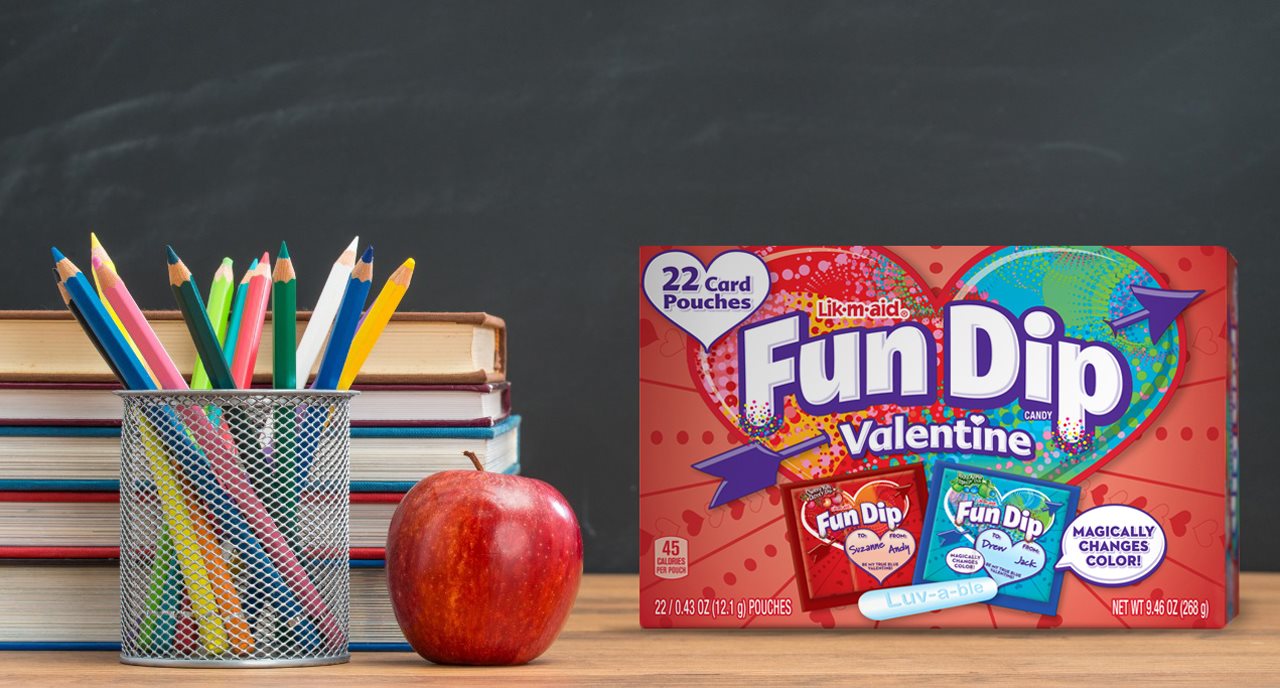 A big part of Valentine's Day for your kids is bringing plenty of sweet treats to share with all the children in the class. Lik-m-aid Fun Dip Valentine's Day Exchange Candy & Card Kit makes it super easy and fun for you to help the kids get ready, with 22 fruity pouches in each box, designed to be blissfully dipped and enjoyed. There's space to write children's names and even a fun message right on the pouches. Kids will get a kick out of dipping the candy stick into the candy powder to enjoy two fun flavors: Cherry Yum Diddly Dip and RazzApple Magic Dip. The RazzApple Magic Dip even changes color, like magic!
Valentine's movie night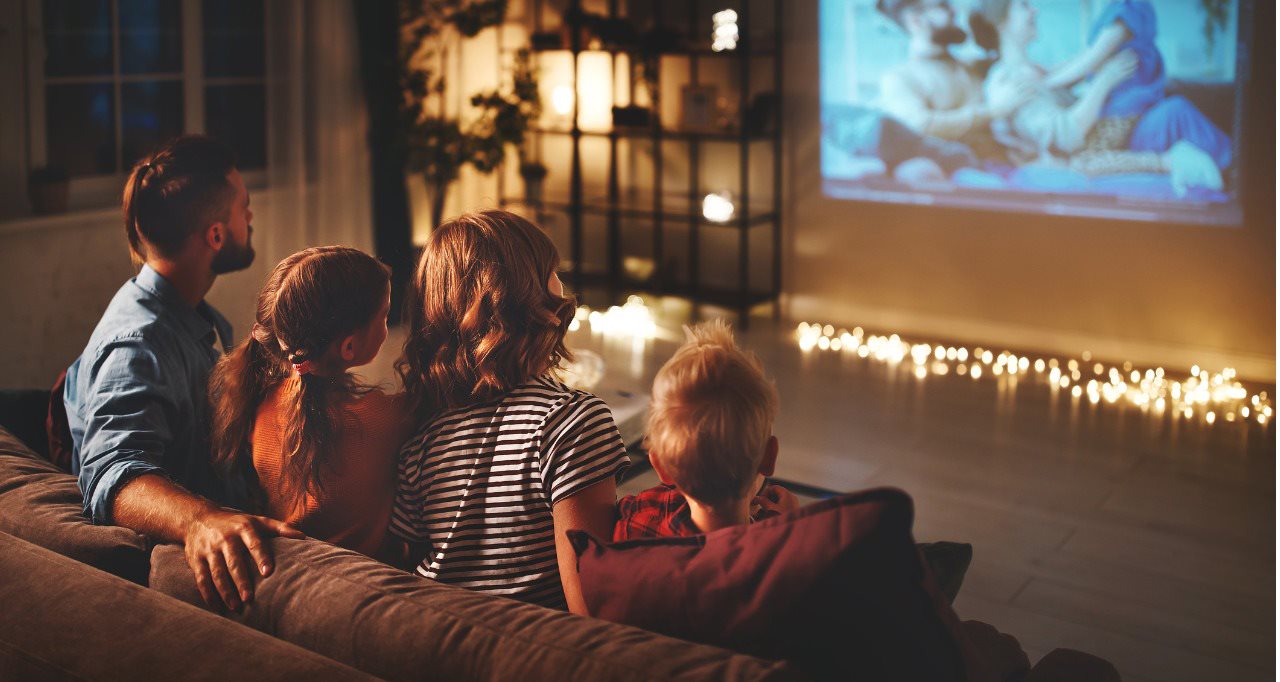 Name a better duo than movies and popcorn — we'll wait! Another great way to spend quality family time on Valentine's Day is to have a family movie night. Pop up some popcorn, make sure you have plenty of your family's favorite candies on hand and gather the whole gang for a night of festive entertainment. Queue up a couple of kid-friendly, romantic-themed movies that everyone loves, like Tangled, Enchanted, The Princess Bride or Beauty and the Beast and get comfy cozy!
Valentine's Day is even sweeter when shared with everyone in your family. Let your imagination run wild and you can have just as much fun as your kids on this festive day of love.