(BPT) – As the seasons change, entertainment opportunities ramp up. Between boisterous game day parties and festive holiday celebrations, calendars through the end of the year will be full of special events and occasions. But there's no need to stress — with a little creativity and a few fresh ingredients, you can make use of everyday pantry ingredients to feed your hungry guests in style.
The good news is, what you serve at your game day or holiday parties with friends and family can be nutritious, too. Highlight plant-based ingredients as much as you can to bring both nutrition and flavor to a whole new level.
Here are some recipe ideas to make your celebrations stress-free, fun and tasty.
1. Canned tomatoes in your cupboard?
- FWBP Digital Partners -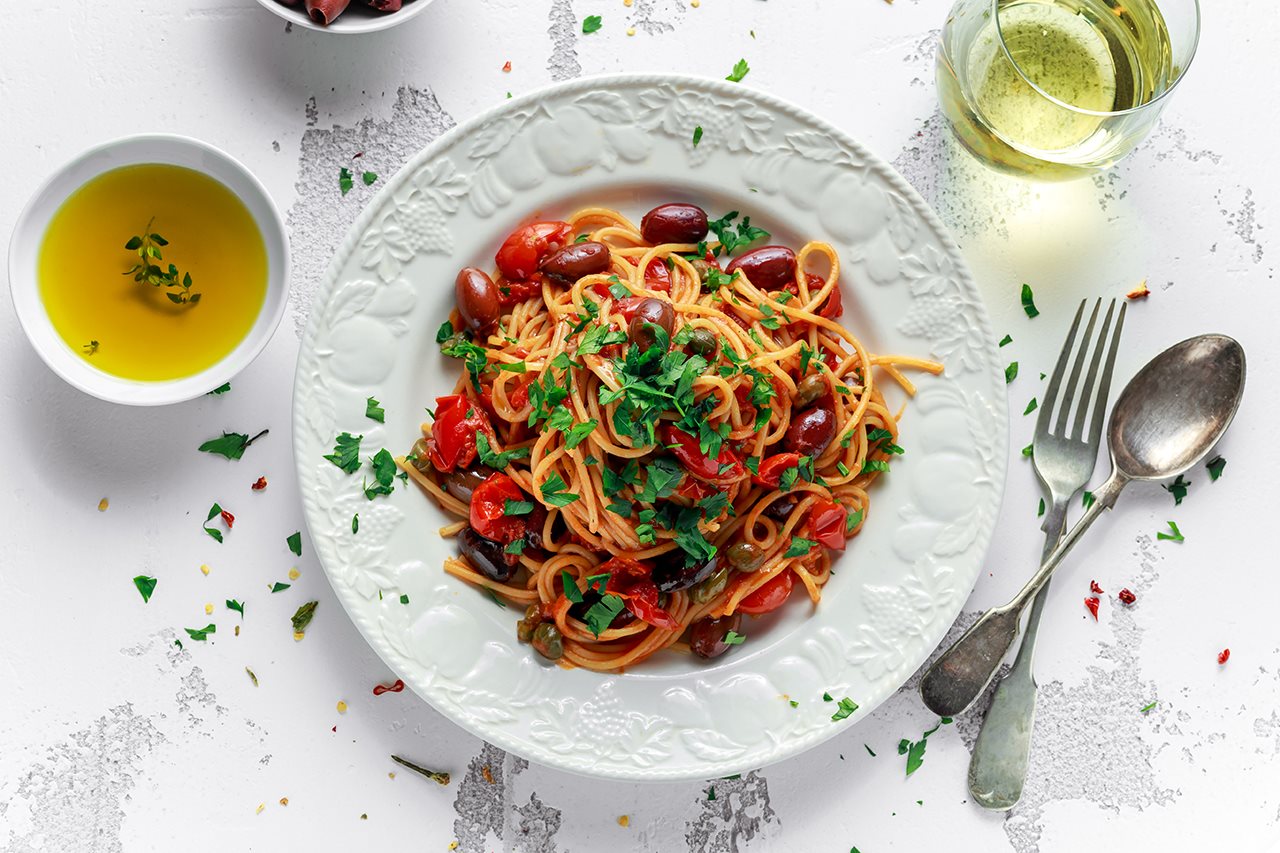 Throw together a quick one-pot pasta puttanesca. While traditional pasta puttanesca includes ingredients like olives, anchovies, capers and hot peppers, you can add more or substitute any of those ingredients with your favorite proteins or veggies, and season to taste. Any type of pasta from your pantry will do, not just spaghetti. The key is to cook the pasta right in the pot, along with the canned tomatoes and all the other ingredients, which not only saves a ton of time, but infuses the pasta with flavor. Add water as needed. Use good quality olive oil, lots of garlic, plus extra fresh herbs like parsley, oregano and basil to bring out the best flavors in your dish, then serve it family-style.
2. Lighten up your beans.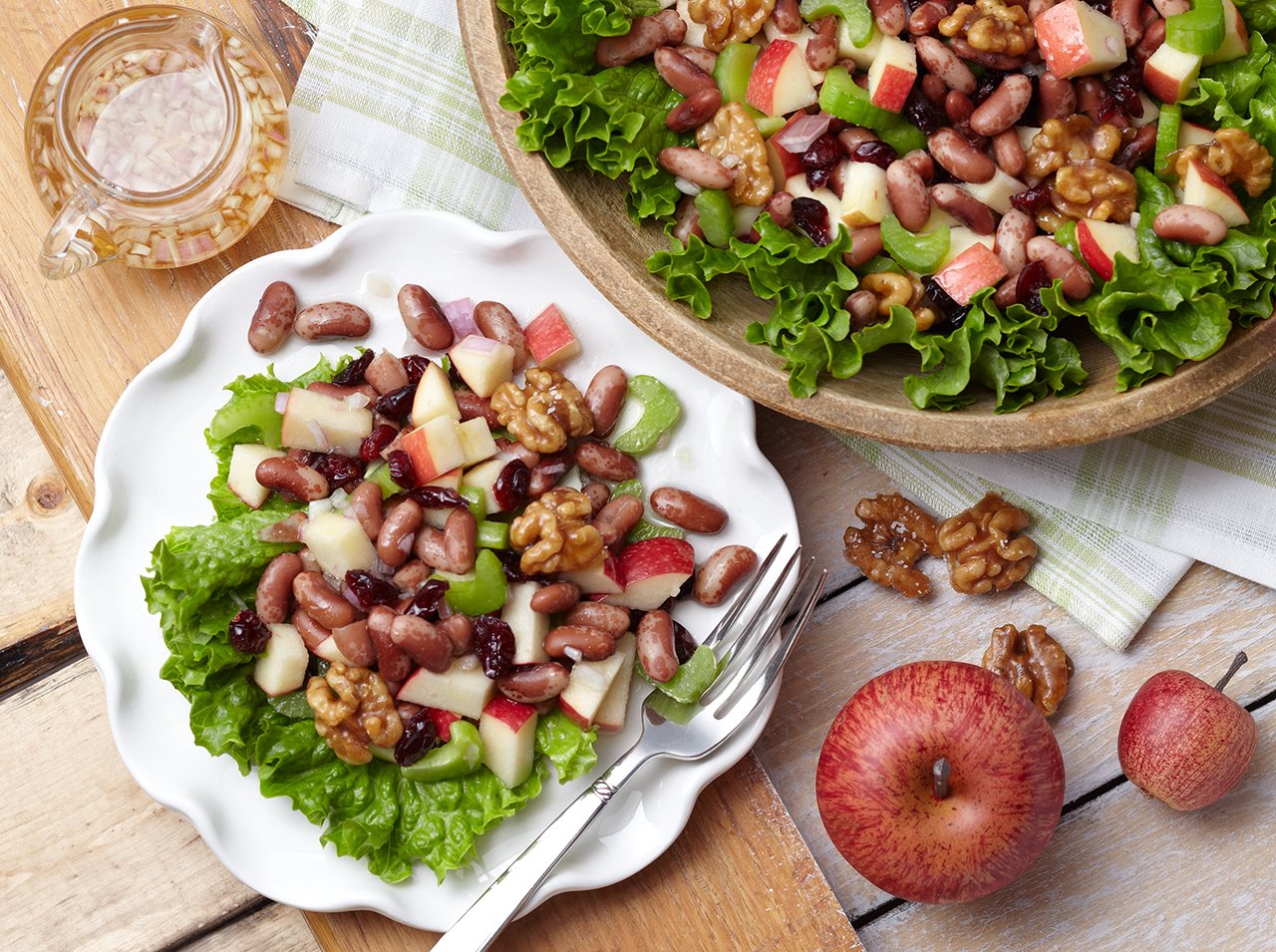 Create a fresh, sweet and savory dish with this recipe for Beans and Apple Salad with Maple-Glazed Walnuts that's perfect for starting off a special dinner party. You could also serve it as one half of a tasty soup-and-salad lunch. The deliciously sweet maple-glazed nuts and fresh crisp apples provide a great flavor contrast to the richness of S&W Jacob's Cattle Beans, which is part of the new limited-edition Heirloom Series from S&W Beans.
3. Turn a salad into an entree.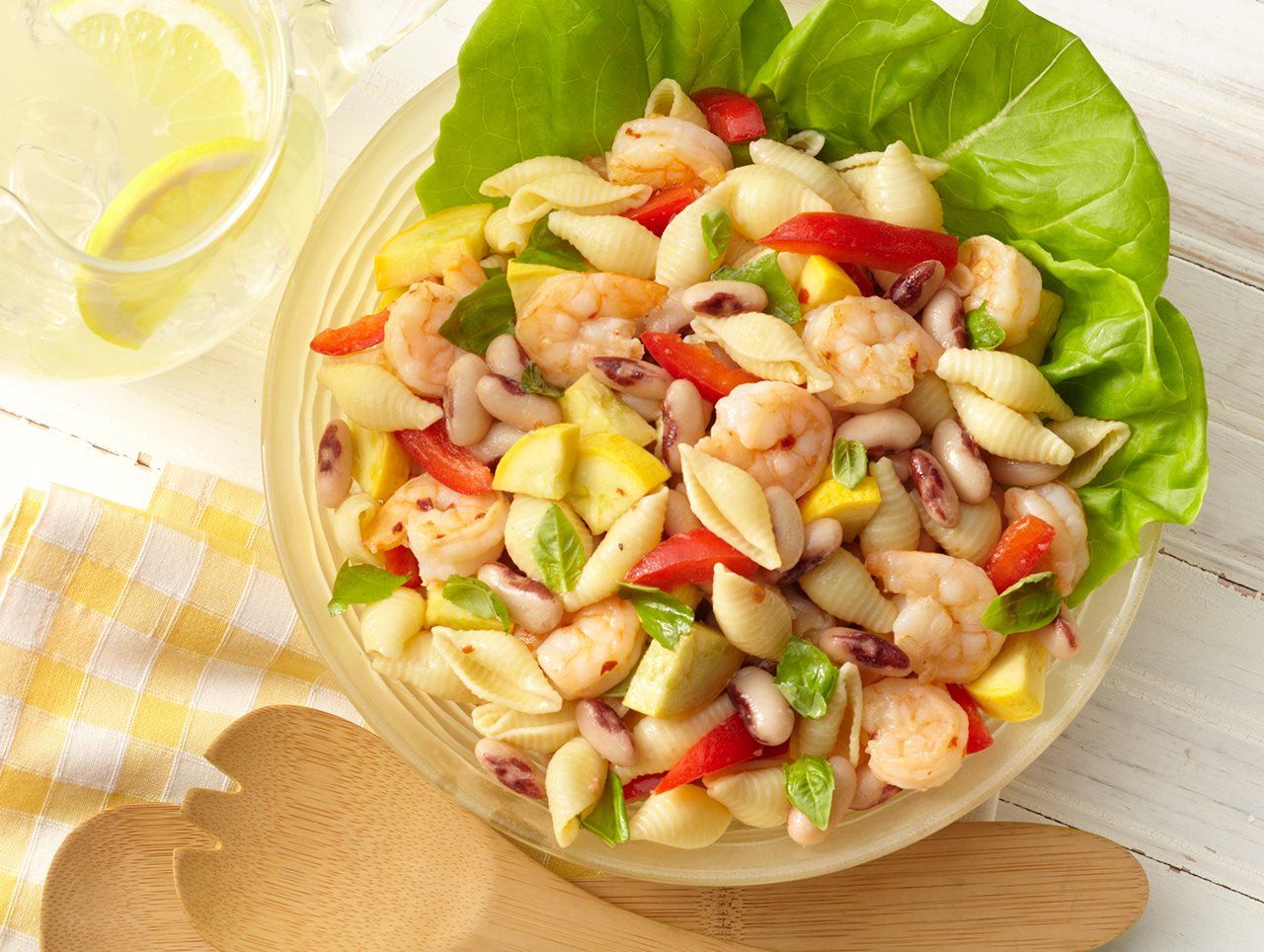 With this Pasta and Shrimp Scampi Salad, you can use any shape of pasta from your pantry, and be sure to make enough to feed your entire crowd. Brighten up the salad with fresh-squeezed lemon juice, multi-colored bell peppers and summer squash, then garnish with plenty of fresh basil leaves. The flavorful shrimp and the mild S&W European Soldier Beans offer lots of protein to make this salad into a satisfying main dish your guests will really savor. Your can serve bread sticks, garlic bread, bruschetta or crostini along with the salad. For truly stress-free entertaining, you can make the salad ahead of time and refrigerate to serve chilled the next day.
4. Creative uses for canned fish.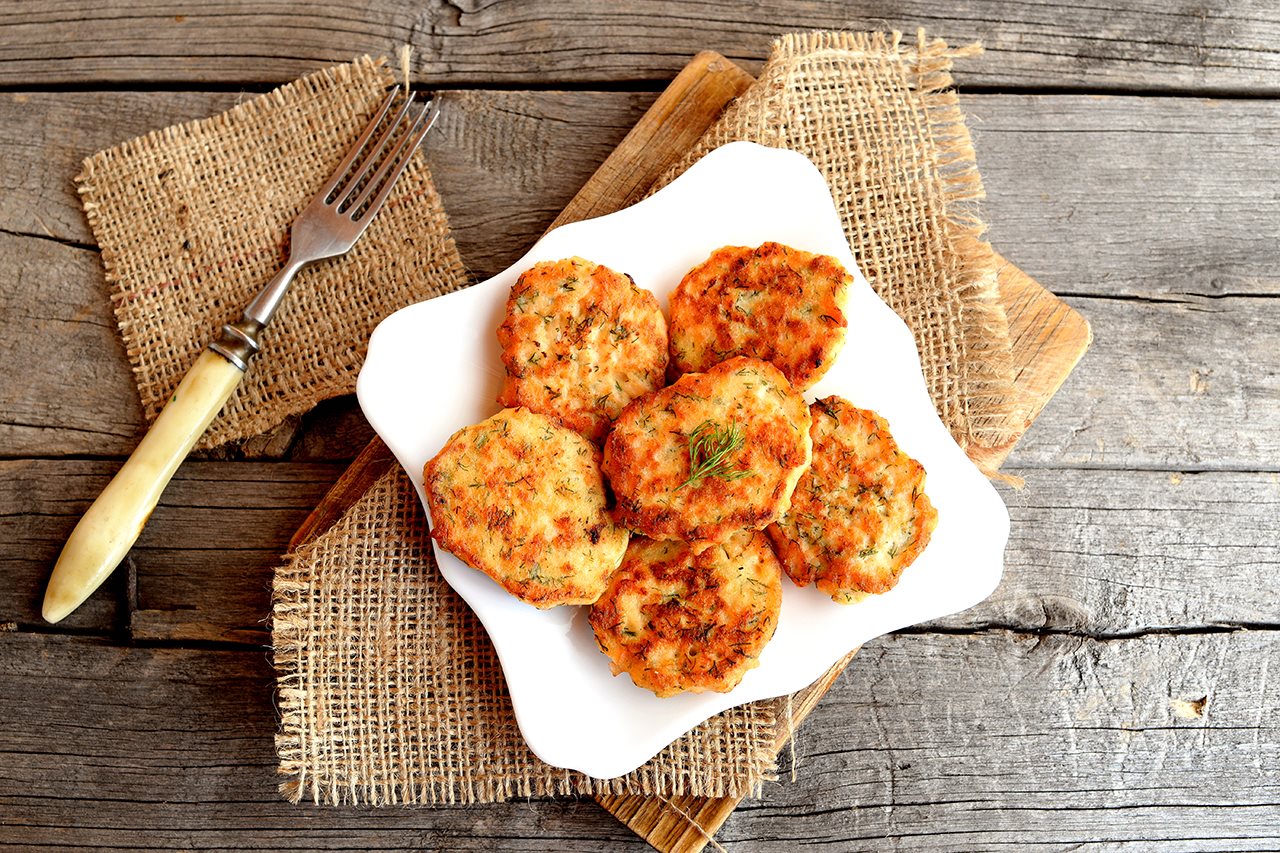 Whether you have canned tuna or canned salmon in your pantry, you can use it to make patties to serve on a bun, offering any pescatarian members of your crew a great alternative when cooking burgers for your game day feast. These Healthy Zucchini Tuna Cakes are as tasty as they are quick and easy to make. Use up the breadcrumbs in your cupboard, and feel free to substitute other fresh grated or shredded veggies if you're short on zucchini. Add some extra zing by whipping up the recommended sriracha aioli to go with it, or your own favorite hot sauce. If you've got time, provide a few different sauces that your friends can try.
5. Seafood celebration.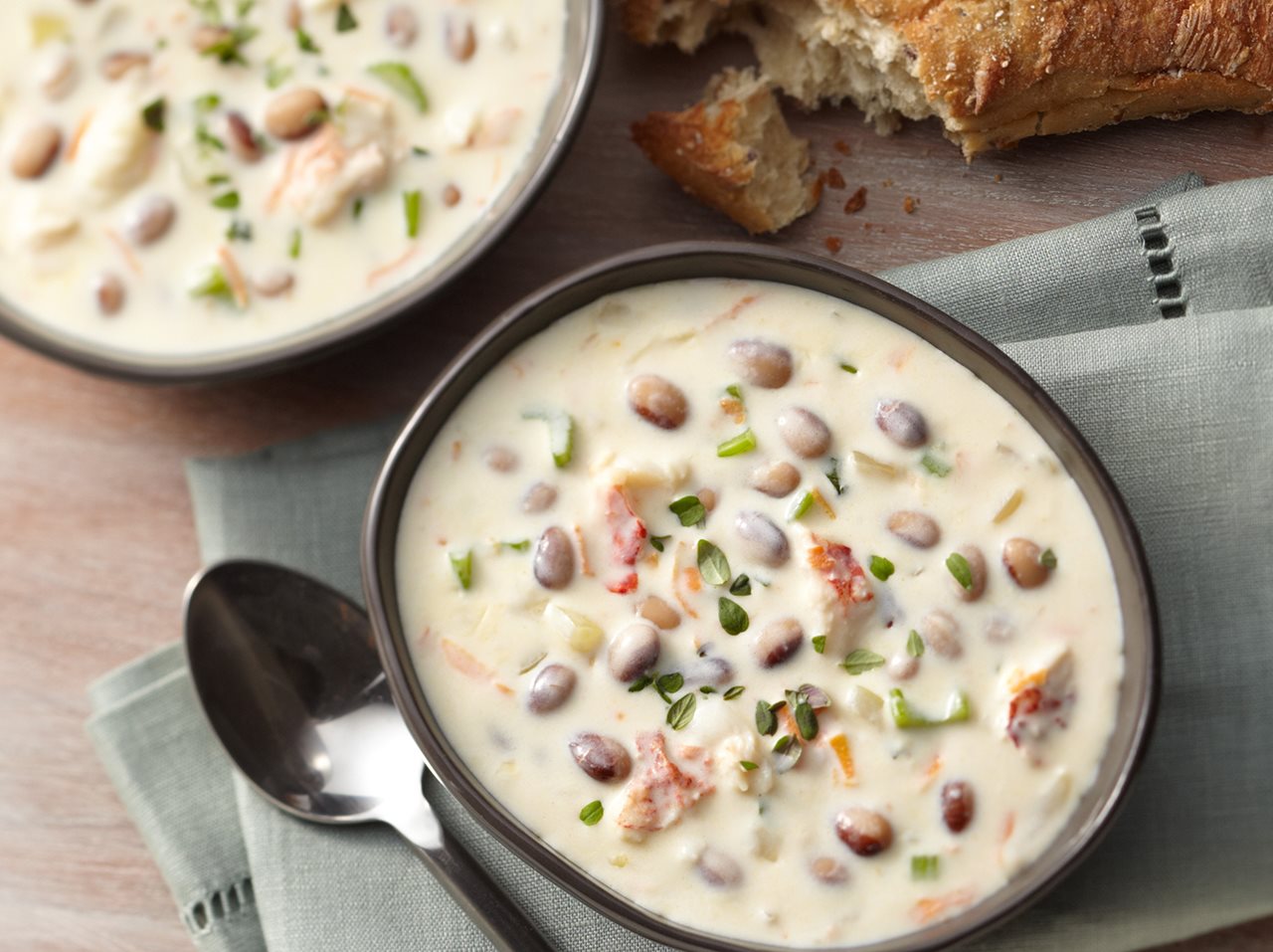 As long as you have beans, chicken stock, flour and milk, you can create a memorable Lobster and Bean Chowder by adding cooked, fresh or frozen lobster to the pot. This hearty cold-weather favorite will really delight your crowd, as it's rich and full of flavor. The addition of fresh tarragon and thyme takes the chowder up a notch, and the slightly nutty flavor and creamy texture of the S&W Yellow Eye Beans will wow your guests at any holiday celebration.
Entertaining can be fun and relaxing no matter the occasion, as long as you let your pantry be your guide. Adding a few fresh ingredients like veggies and herbs will enhance the meal and please your crowd, so you can be sure to enjoy the party as much as your guests.