Residents of several North Texas cities, including Fort Worth, were treated to an aerial spectacle Wednesday morning.
The U.S. Navy Flight Demonstration Squadron, the Blue Angels, flew by parts of the Dallas-Fort Worth area as a gesture to honor first-responders and essential workers on the frontline of fighting the COVID-19 crisis. The jets flew in formation as they passed over many of the area's major hospitals.
Six F/A-18C/D Hornet aircraft entered Fort Worth from the southeast corner of the area at about 11:20 p.m. and made two circles around downtown.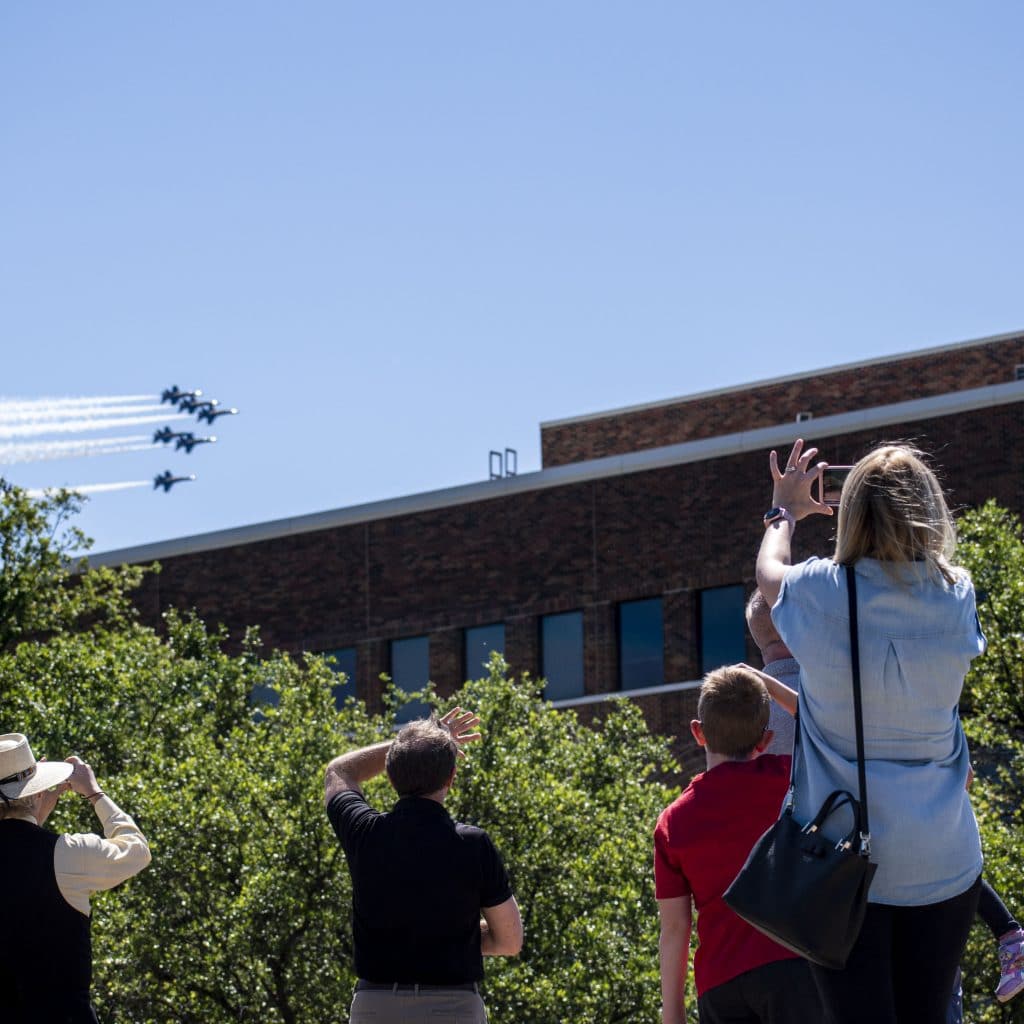 The flyover started its demonstration route at about 11 a.m. from McKinney. The aircraft covered parts of The Colony, Plano, Richardson, University Park, Dallas, Duncanville, Grapevine, Keller, North Richland Hills, and Arlington before reaching Fort Worth. They made their way to Saginaw and ended the flyover in Benbrook.
- FWBP Digital Partners -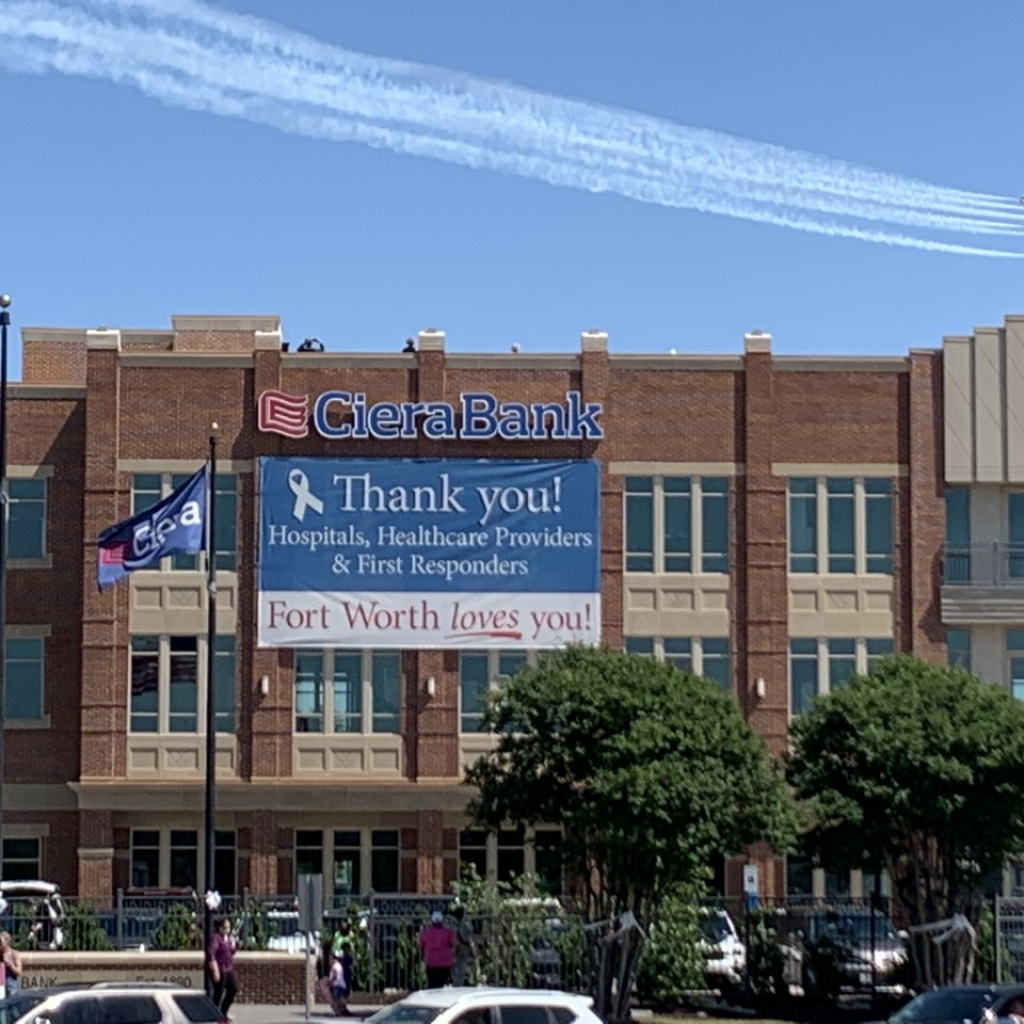 The total flyover lasted about 35 minutes.
"America Strong is about showing how much we, as a nation, count on our frontline responders and that we have their back just like they have had ours," Cmdr. Brian Kesselring, U.S. Navy Blue Angels commanding officer and flight leader for the flyover, said in a statement. "They have always been there for us all, holding our nation together, even more so during this pandemic. It is really impactful to see this nation come together and stand in solidarity during these unprecedented times."
The Blue Angels team consists of 130 active-duty sailors and marines. Since its inception in 1946, Blue Angels has flown for more than 450 million spectators worldwide, according to its website.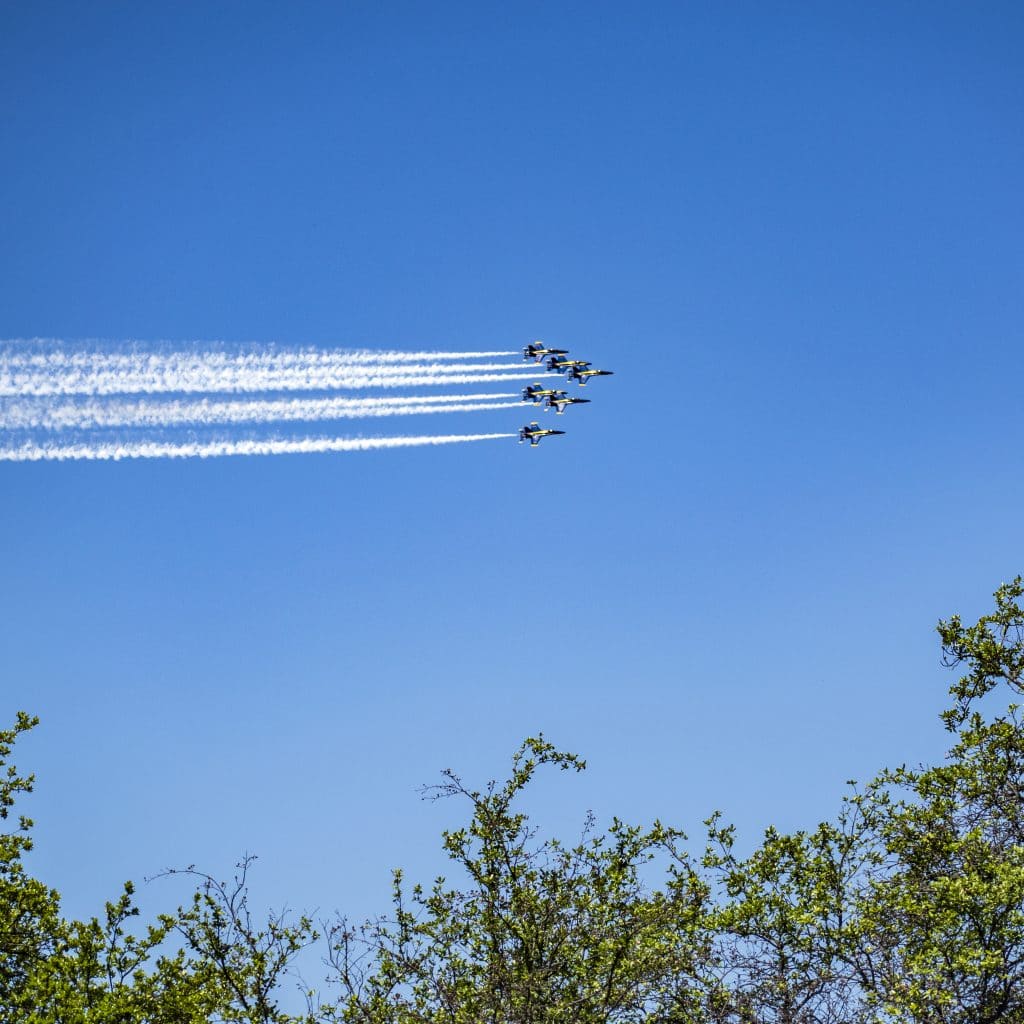 Several shows scheduled in its 2020 calendar had to be cancelled due to the ongoing pandemic. March's NAF El Centro Annual Air Show in California was cancelled, which was supposed to start the Blue Angels' 2020 season.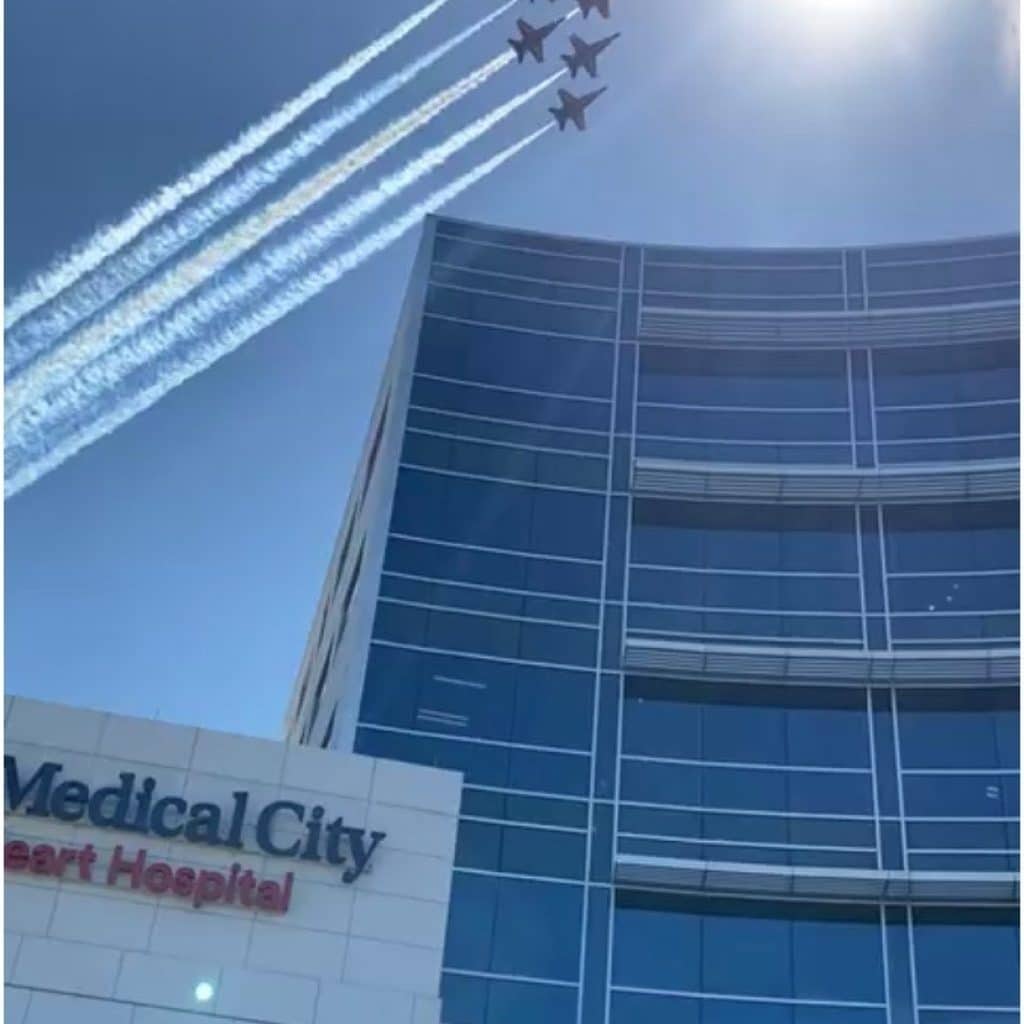 The Blue Angels last visited North Texas at the Bell Fort Worth Alliance Air Show in October.
The team flew over Washington D.C. and New York City last week. On Wednesday, the Blue Angels will take over the skies in Houston and Louisiana, as well.