Rick Mauch
FWBP Contributor
Julie Butner has faced her share of crises, having served in a leadership capacity during Operation Desert Storm and aiding in a return to normalcy during 9/11.
And now, as COVID-19 ravages the globe, she is leading the Tarrant Area Food Bank in its quest to feed as many folks as possible during the battle against the deadly virus.
- FWBP Digital Partners -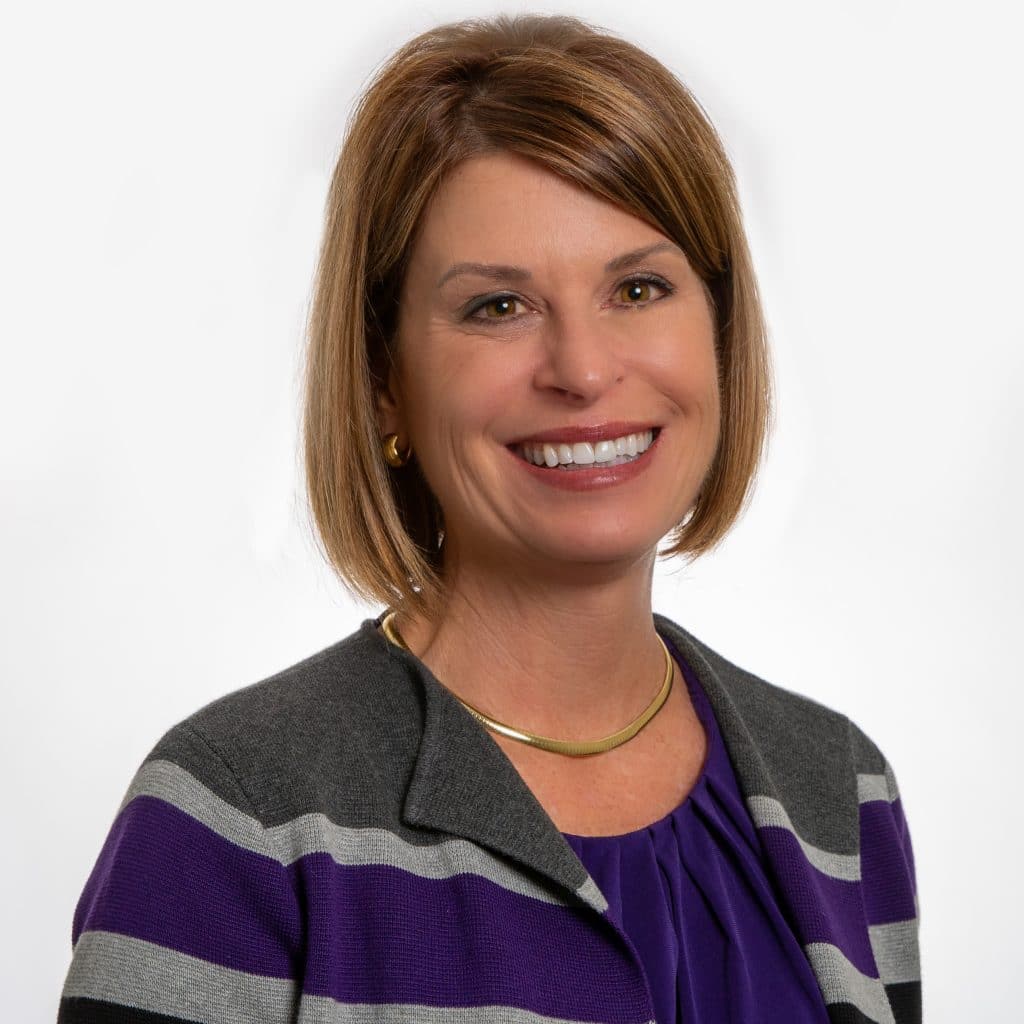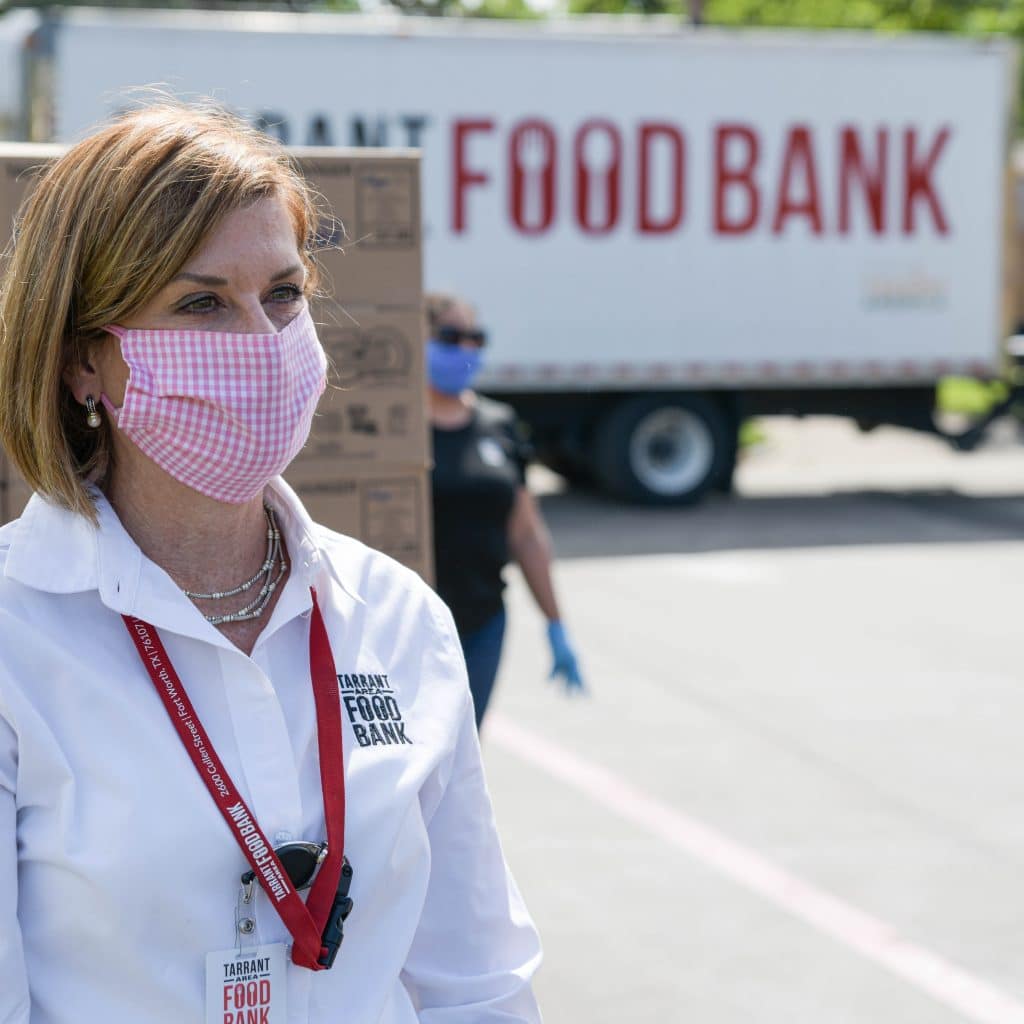 "It certainly is not as they described in the job interview," Butner said with a chuckle, then transitioning to a more serious tone, "We're seeing a lot of people have to ask for our services now who never did before.
"We've always had our chronic users – those over 65, people with disabilities – but in the time of COVID-19, people who are victims to that are looking for an emergency safety net. Do I put gas in the car? Do I pay the light bill?"
Butner took over as president and chief executive officer of the TAFB in January, replacing Bo Soderbergh, who retired after holding the post since 1997.
"Bo Soderbergh has provided brilliant leadership for the Tarrant Area Food Bank over the last 22 years. In Julie Butner, we are thrilled to have found exactly the right leader for the next stage in TAFB's development," said Dr. Andrew O. Fort, President of the TAFB Board of Directors.
Prior to joining the TAFB, Butner spent most of her career working for large, multinational corporations in the healthcare industry, specifically focused on food and nutrition, and has held a variety of positions in operations and business development. She is a TCU graduate Bachelor of Science degree in Nutrition and Coordinated Dietetics and holds a Master of Science in Food Systems Management with an emphasis in Health Promotion from the University of Oklahoma.
In addition, she is also a Registered, Licensed Dietitian.
Her leadership roles have included many organizations, including Circle Theatre Board of Directors, Leadership Fort Worth, Delta Gamma Fraternity, Leukemia Society, and Fort Worth Sister Cities.
In her spare time, she enjoys tennis, running, yoga, golf and travels with her husband of 30 years, Greg, and their two Labradors.
But there's not a lot of spare time of late. She and her staff are working tirelessly to see to the needs of many.
And, ironically, she said it's not a job she saw herself doing in years past.
"It just never dawned on me that would be available. I'd spent my career working for large corporations, traveling a lot," she said. "But through the course of the interview process, it seemed there was an opportunity to do more and bring forward to the community what we have done. I've lived here a long time, and I didn't know all the food bank does.
"For example, we could be doing more in the outlying counties we serve."
The TAFB serves Tarrant County, along with a dozen others surrounding.
"We can use this (pandemic) as a springboard, get the word out, take a risk, improve our outreach," she said.
A project in the works, she said, is partnering with Community Food Bank in Fort Worth to help them become a TAFB Super Pantry, Butner said. She said the TAFB received a grant from Feeding America, and is re-granting some of the funds to help improve their service area and provide some upgrades.
"It's so exciting. It's a win for them, and it's good for us," Butner said.
During Operation Desert Storm, Butner served as a captain, taking over for a retired lieutenant colonel.
"I was 23 and doing a job for someone with 15 or 20 years in the military," she said. "The hospital I worked in (in Nuremberg, Germany) was converted from 100 beds to 1,000 beds."
She also grew up in a military family and was married to an officer.
Her career has also included navigating the panic of a listeria crisis while at LSG Sky Chefs and promoting normalcy during the tragedy of 9/11.
"We had to go through a complete change in the process (of air travel)," she said.
"Yes, I'm learning by fire, but crisis management doesn't phase me. I think a lot of people trying to take this on without that crisis management experience would have a real problem."
TAFB board member Don Mills said the COVID-19 pandemic has reinforced the belief they made the right decision in bringing in Butner to lead the organization.
"This was not an organization that needed 'fixing,' but an organization ready to move to new heights. The Board knew that food insecurity was part of a larger challenge that would involve creating partnerships with other community agencies, and we wanted to be certain that the new CEO embraced a culture of caring and commitment to our clients , our partner agencies, our city and our region," Mills said.
"But the crisis created by the Covid-19 pandemic proved that Julie was the right person to lead TAFB."
HELP FROM NATIONAL GUARD
After the mid-March cancellation of the Empty Bowls project, the TAFB's largest annual fundraiser, Butner drew on her military background to bring in some help.
Thirty Air National Guard members have been deployed by the state to assist in packing fresh produce bags and distribute food at three super pantries.
"We really needed it. We rely on volunteers, and for them to come in and help was amazing," Butner said. "They've been amazing."
Butner added that the deployment is also a bonus for numerous members of the Guard who have been laid off or furloughed from their civilian jobs because of the Coronavirus pandemic. She said at the end of the 30 days, they will reassess the situation.
"We'll try to keep them as long as we can," she said.
Alongside, 15 temporary contract workers are sorting food and packing emergency boxes in the TAFB Distribution Center in place of public volunteers.
Americorps is providing additional workers to aid in maintaining TAFB gardens, packing emergency boxes, and increasing sanitation. Also, Cowtown Marathon partnered with TAFB to provide a satellite location as additional space to pack boxes and bags of groceries.
Tarrant Area Food Bank
Through a network of over 300 partner agencies, TAFB is able to provide access to 600,000 nutritious meals each week to children and adults facing hunger. This work resulted in access to 30 million nutritious meals in fiscal year 2019. Learn more at tafb.org.