Mark the time … 11 a.m. … and the date … Wednesday, May 6
The Navy's Blue Angels bring their rolling flyover tributes to honor essential workers and healthcare personnel during the coronavirus pandemic to Fort Worth.
The flyover will last about 35 minutes.

"I'm proud to partner with the Navy to bring the Blue Angels to Fort Worth, showcasing our community's deep appreciation to the brave doctors, nurses, first responders, and essential workers on the frontlines of our nation's fight against the coronavirus," said U.S. Rep. Kay Granger, R-Fort Worth.
"These are unexpected, unprecedented times, but I know our community and country will emerge stronger than before. I'm proud to bring this display of national unity and support for those keeping our communities safe to Texas 12," Granger, the lead Republican on the House Appropriations Committee, said in a statement.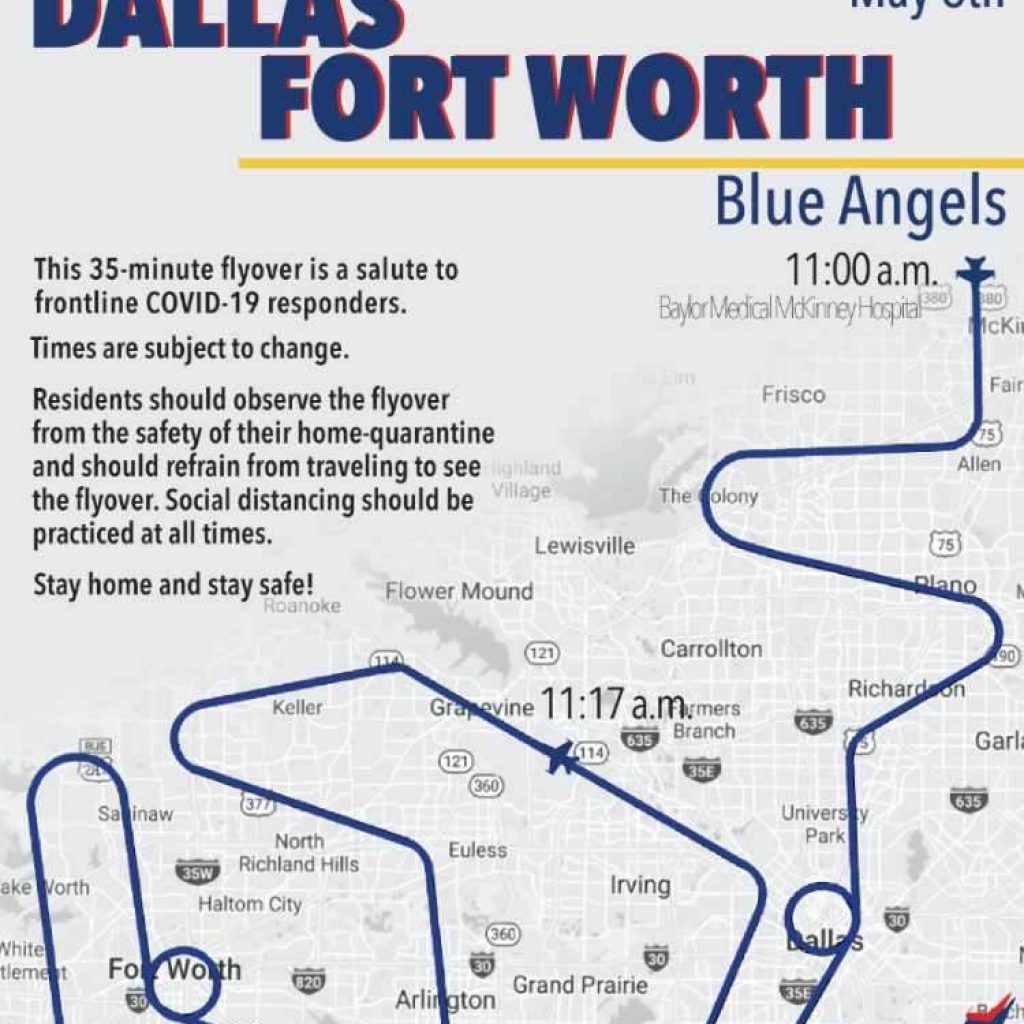 The U.S. Navy Blue Angels soared though the North Texas skies last October at the Bell Fort Worth Alliance Air Show. The renowned U.S. Air Force Thunderbirds will fly at the 30th Anniversary of the Bell Fort Worth Alliance Air Show Oct. 17-18, 2020, at Fort Worth Alliance Airport. Tickets will be available for purchase at www.AllianceAirShow.com in early summer.
– FWBP Staff