(Family Features) As families look to incorporate more nutritious dishes into meals from morning to night, using kid-friendly recipes can help make the process easier and more fun. For example, these frozen sandwiches make for an easy grab-and-go breakfast.
This and other family-friendly recipes are part of Dole's healthy-living alliance with Disney's Frozen 2. For details, visit dole.com/Disney. Follow Dole at #Dole and #DoleRecipes.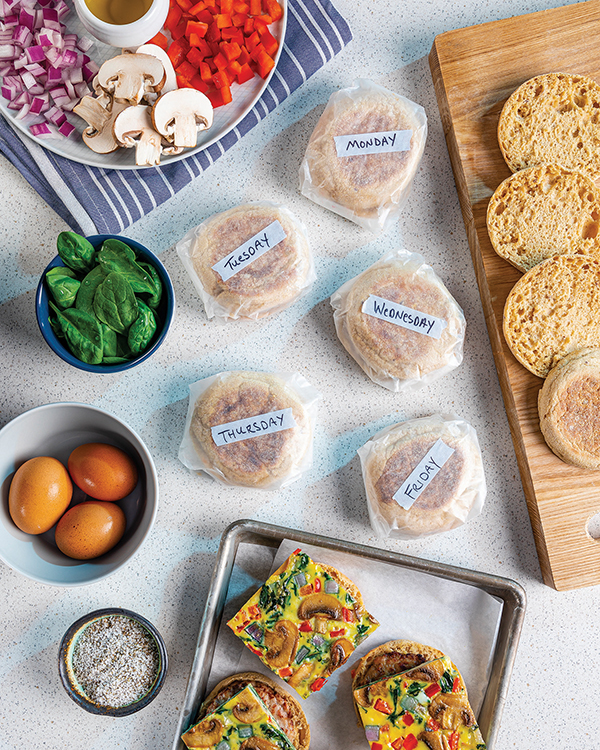 Make-Ahead Frozen Brrr-eakfast Bites
Prep time: 15 minutes, plus cooling time
Cook time: 25 minutes
Servings: 8
Nonstick cooking spray
8          eggs
1          tablespoon olive oil
1          package (8 ounces) DOLE® Mushrooms, sliced
1          Dole Red Onion, chopped
1          medium red bell pepper, chopped
4          cups Dole Baby Spinach
1          cup fat-free milk
1/4       teaspoon kosher salt
1/2       teaspoon fresh ground black pepper
8          100% whole-grain English muffins, split
8          frozen chicken breakfast sausage patties
Heat oven to 375° F. Spray 13-by-9-inch baking dish with nonstick cooking spray.
In large bowl, whisk eggs. In large skillet over medium heat, heat oil. Add mushrooms, onion and bell pepper; cook 2 minutes, stirring occasionally. Add spinach; cook 3 minutes, or until spinach wilts, stirring occasionally. Stir milk, salt, pepper and vegetables into eggs; transfer to prepared dish. Bake 25 minutes, or until set and internal temperature reaches 160° F; cool and cut into eight equal pieces.
Assemble sandwiches with muffins, sausage patties and egg mixture; wrap tightly with plastic wrap and freeze up to 2 weeks.
Unwrap one sandwich; wrap loosely with paper towel. Heat in microwave oven on high 2 1/2-3 minutes, or until completely heated through and internal temperature of sausage and egg mixture reaches 165° F.
Approximate nutritional information per serving (1 sandwich): 317 calories (114 calories from fat); 13 g fat; 0 g trans fat; 2 g polyunsaturated fat; 4 g monounsaturated fat; 212 mg cholesterol; 572 mg sodium; 33 g carbohydrates; 334 g potassium; 4 g fiber; 6 g sugars; 19 g protein; vitamin A 25%; vitamin C 35%; calcium 15%; iron 20%; vitamin E 8%; thiamin 25%; vitamin B6 10%; phosphorus 15%; magnesium 15%; manganese 15%.