(BPT) – When marveling at the ways modern technology has impacted our daily lives, people most frequently cite areas such as communication, transportation, entertainment and health care. But there's one arena where technology is making huge differences that often gets left out of the discussion — home cooking.
At this year's WestEdge Design Fair, the West Coast's annual premium contemporary design fair, cutting-edge culinary technology was on full display, highlighting the many ways lives of home cooks have been transformed due to recent innovations. Daily demonstrations and samplings at the event's "Signature Kitchen Suite Culinary Pavilion" revealed the latest state-of-the-art equipment created to make cooking not just easier and more precise, but also healthier and tastier.
Among the key innovations showcased at this noteworthy design event were the newest offerings from luxury kitchen appliance brand Signature Kitchen Suite, designed to provide the forward-thinking, sophisticated home chefs of today — termed Technicureans— with the means to combine their passion for cooking with their interest in technological innovation, right in their own kitchens.
Here are a few of the show-stopping WestEdge Design Fair highlights
- FWBP Digital Partners -
1. A pro range offering restaurant-quality results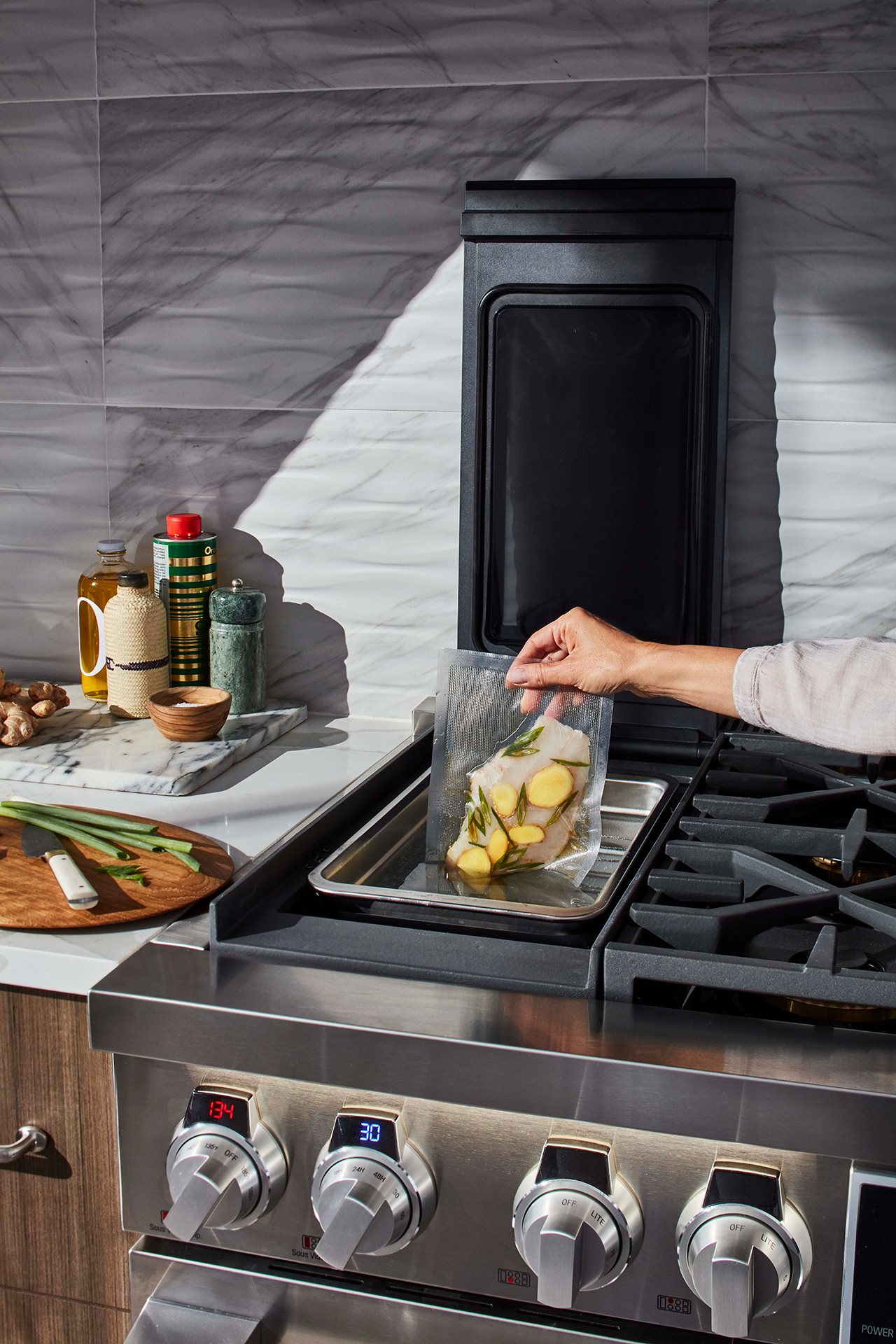 The most ambitious home cooks who spend years perfecting their techniques can only get so far without professional-grade equipment. Today's home chefs want what professional kitchens can provide, and Signature Kitchen Suite delivers: an industry-first, highly versatile 48-inch dual-fuel pro range with built-in sous vide modality right on the cooktop, along with gas and induction, plus a double oven (convection and steam). Once only used by professional chefs, the sous vide technique vacuum seals food and submerges it in water, then slow-cooks it at a precise temperature to achieve perfect results, every time. The sous vide method also helps retain the nutrients and flavor of the food being prepared.
"Bringing restaurant-quality techniques to the home kitchen allows consumers to enjoy good food with more fun and less effort," says Signature Kitchen Suite Executive Chef Nick Ritchie, who conducted sous vide culinary demonstrations at the WestEdge Design Fair. "Our pro ranges with sous vide modality help home chefs of all calibers up their game, and they're seeing how leading-edge technology gives them more flexibility to prepare food in the best possible way."
2. High-tech wine storage worthy of sommeliers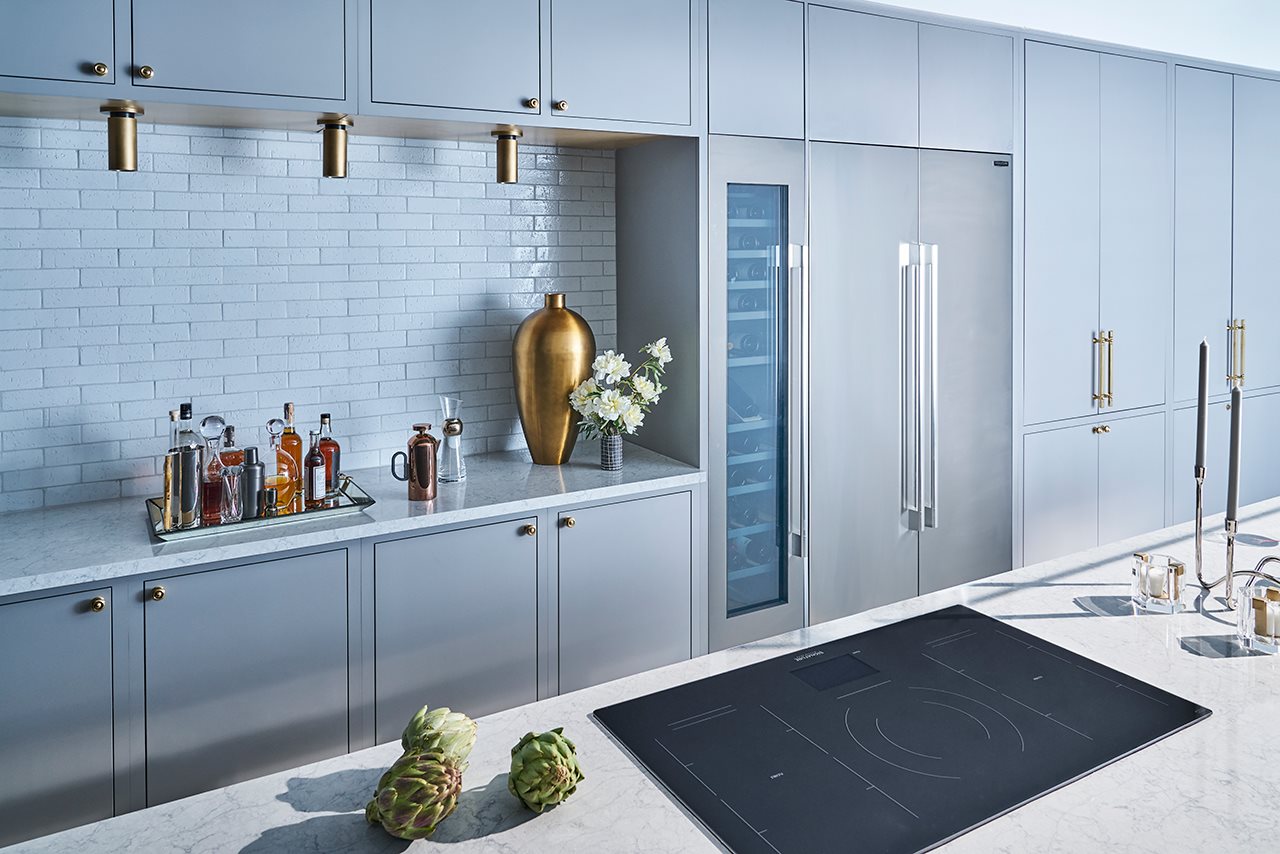 Wine can easily be affected by the environment where it is stored. Elements such as vibrations, temperature fluctuations and changes in humidity and light levels can all cause chemical imbalances that may adversely affect wine's quality, flavor, aroma and texture. So how can a home connoisseur ensure the quality of their wine? New wine column refrigerators from Signature Kitchen Suite using exclusive "Wine Cave" technology have been developed to significantly reduce vibration, minimize temperature fluctuations, limit light exposure and lock in humidity. Wine aficionados with these new refrigerators can also make use of the True Sommelier app available with these wine refrigerators powered by Wine Ring, which uses innovative patented software to help manage their at-home collection and make specific wine and food pairing recommendations.
3. Smart cooking is healthier cooking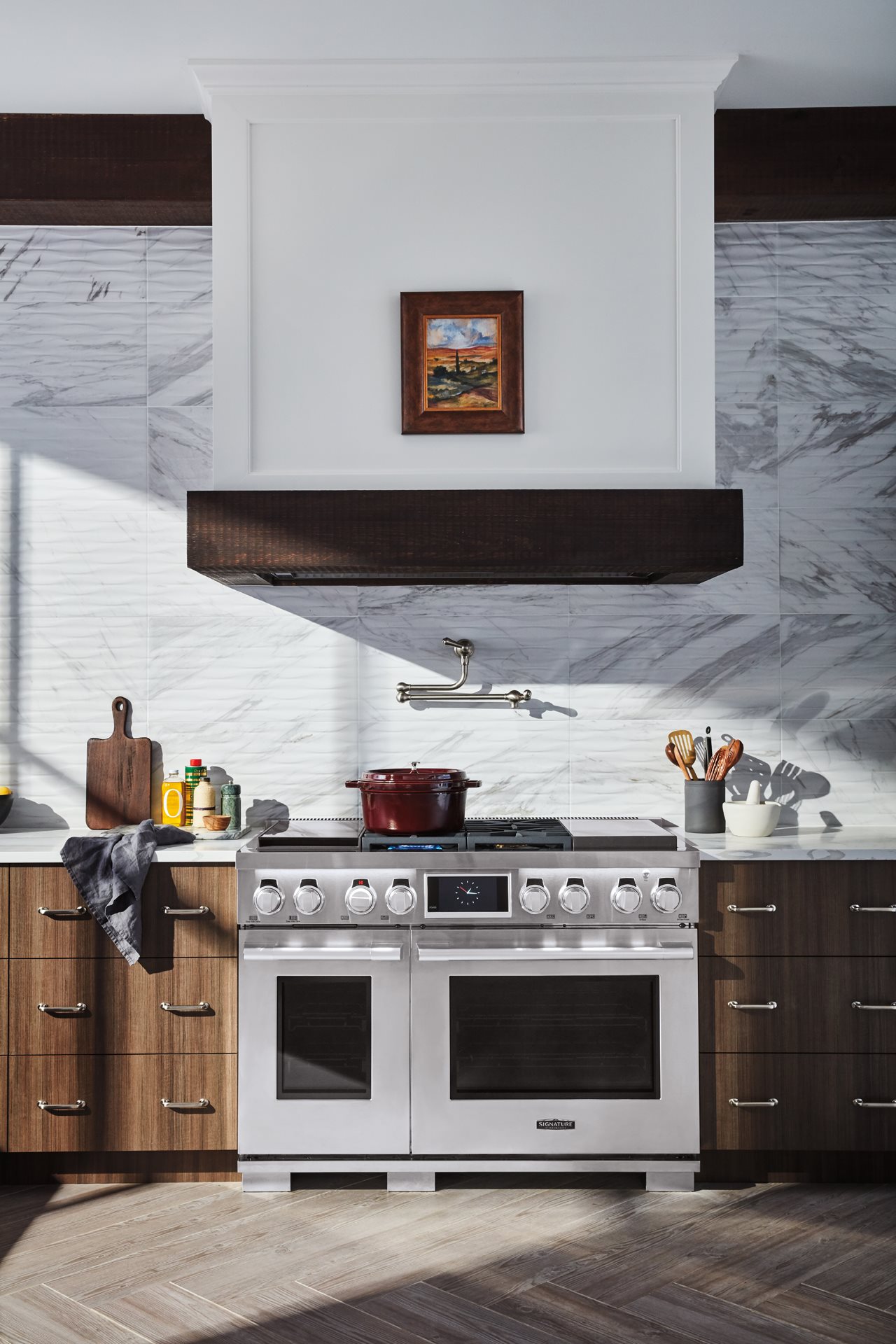 Technology and kitchen design are merging, with the common goal of achieving wellness through better, more effortless cooking. Leading appliance manufacturers are also now offering consumers a variety of smart cooking platform integrations, including Innit, SideChef, Tovala and Drop. These applications emphasize tools to help cooks plan, shop and prepare meals better, customized to suit individual dietary or lifestyle needs and preferences. Apps can help with finding recipes and shopping lists, step-by-step guided cooking videos or automated precision cooking programs proposing better nutrition options. Today's kitchens offer a combination of luxury and intuitive smart technology that can provide techniques and tools once limited to professionals, proving that better cooking is possible through better thinking.
For today's Technicurean home chefs, this is all good news. Aspiring to make better, more delicious and healthier food — and more easily — is no longer just dependent on an individual's hard-earned skills. Having professional-grade tools and equipment, along with the latest technology, in your own home makes your culinary goals much more attainable.